Exercices d'admiration
Inspiration, expiration !

S'approcher d'un chef-d'œuvre est toujours un acte plein d'émotion : percevoir la trace, ces légères striures, ces vigoureux empâtements laissés par le pinceau d'un Greco par exemple, m'emplit toujours d'émoi. Si la science avance constamment sur les cadavres des théories dépassées, l'Art chemine en compagnie des chefs-d'œuvre de toute l'histoire de l'humanité. Quelle que soit l'époque où vécurent ces maîtres, la référence au temps est abolie.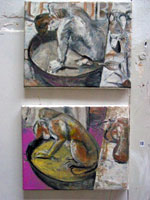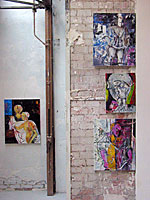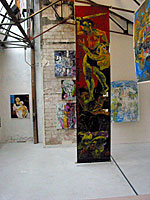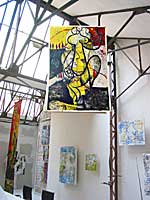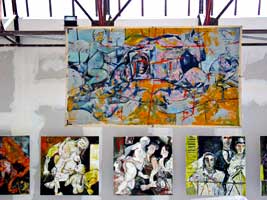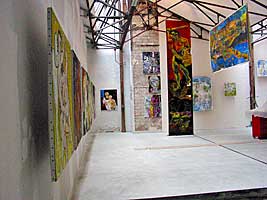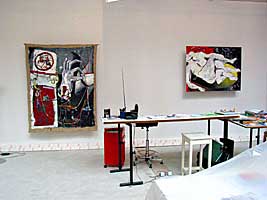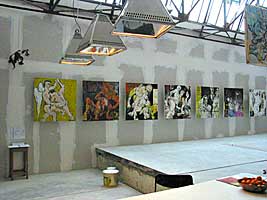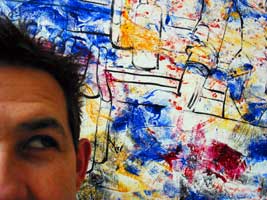 ---

The approach of a masterpiece is always an act full of emotion; to perceive the light striation or these strong thickenings left by the brush of a Greco for example, always fills me with excitement. If science moves forward constantly on the corpses of the overtaken theories, Art walks together with the masterpieces of the whole history of humanity. Whatever the period these masters lived the reference to time is abolished. This work is a way for me to find where I come from; it is a kind of acknowledgement of debts; and, to take Cioran's book title, they are "exercises of admiration".